An outstanding year in children's and young adult literature awaits! More exciting books will be announced throughout the year, but there are plenty of picture books, middle grade and teen novels that we just can't wait to read.
Read on for our most anticipated children's and teen books of 2014—so far: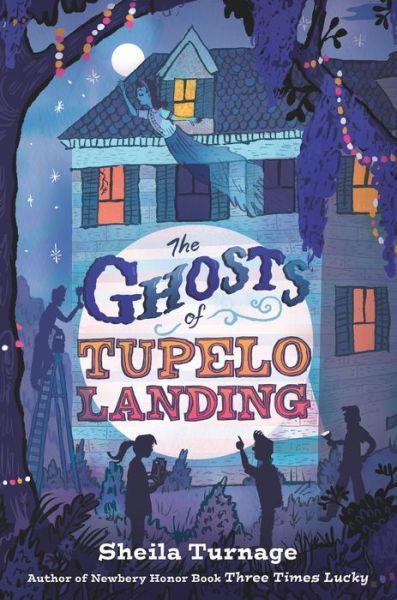 The Ghosts of Tupelo Landing by Sheila Turnage
February 2014 | Kathy Dawson Books | Middle grade
Turnage's debut novel for young readers, the Newbery Honor winner Three Times Lucky, was one of our favorites of 2012. Precocious Mo LoBeau, who reminds us of Scout from To Kill a Mockingbird, is back for another Southern mystery that we're already loving. Look for our review in the February issue of BookPage!
☻ ☻ ☻ ☻ ☻ ☻ ☻ ☻
Grasshopper Jungle by Andrew Smith
February 2014 | Dutton | Teen
Smith, author of The Marbury Lens and last year's excellent Winger, has completely blown our minds with this end-of-the-world tale featuring giant praying mantises and teenage sexual confusion. Look for our review in the February issue of BookPage!
☻ ☻ ☻ ☻ ☻ ☻ ☻ ☻
Hi, Koo! by Jon J. Muth
February 2014 | Scholastic | Picture book
Muth, author/illustrator of the Caldecott Honor-winning Zen Shorts, will undoubtedly charm us with these 26 haiku about the four seasons.
☻ ☻ ☻ ☻ ☻ ☻ ☻ ☻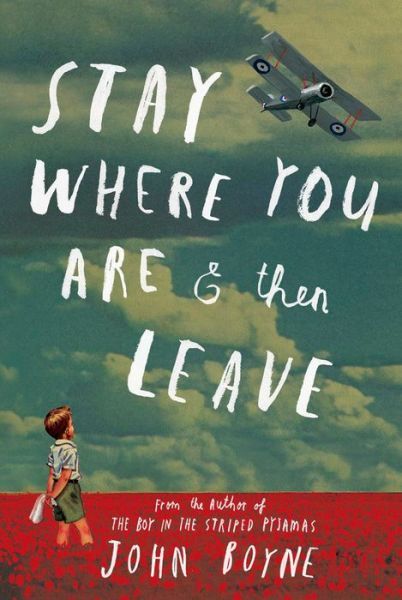 Stay Where You Are and Then Leave by John Boyne
March 2014 | Holt | Middle grade
The author of The Boy in the Striped Pajamas once again offers a child's view of war. A young boy named Alfie experiences the lasting effects of war when his father returns home with shell shock.
☻ ☻ ☻ ☻ ☻ ☻ ☻ ☻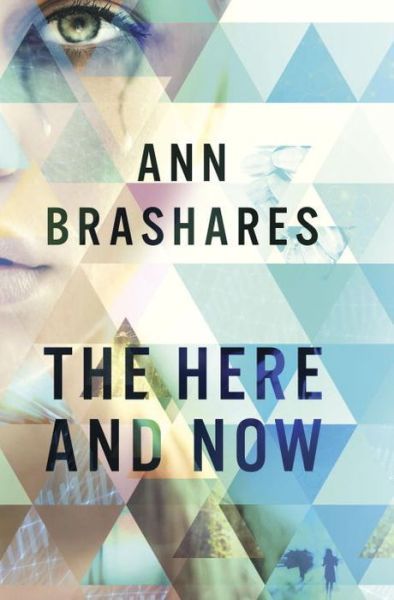 The Here and Now by Ann Brashares
April 2014 | Delacorte | Teen
This is Brashares' (The Sisterhood of the Traveling Pants) first teen novel in 10 years, and we can't wait to read this epic romantic thriller about a girl from the future. Seventeen-year-old Prenna James immigrated to New York—from the future, where a pandemic has left the world in ruins. Swirl a little romance into the mix, and this one sounds like a must-read.
☻ ☻ ☻ ☻ ☻ ☻ ☻ ☻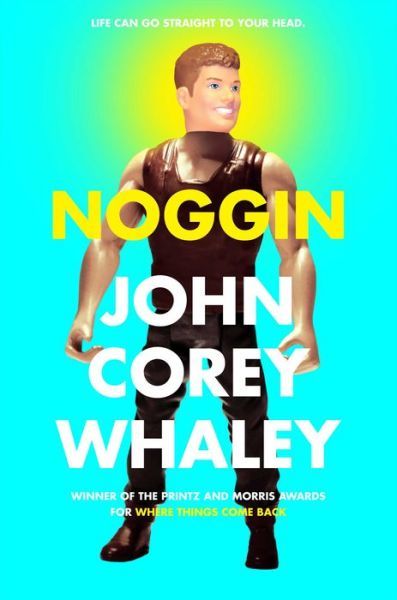 Noggin by John Corey Whaley
April 2014 | Atheneum | Teen
Whaley (Where Things Come Back) immediately hooked us with this truly unusual premise: Sixteen-year-old Travis Coates' head is attached to someone else's body.
☻ ☻ ☻ ☻ ☻ ☻ ☻ ☻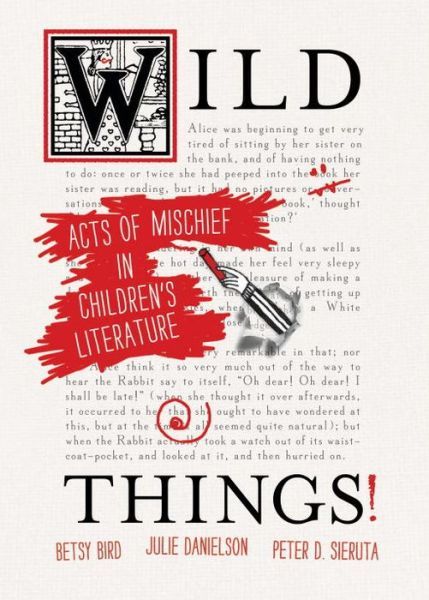 Wild Things! Acts of Mischief in Children's Literature by Betsy Bird, Julie Danielson and Peter Sieruta
August 2014 | Candlewick
OK, it's not exactly a children's book, but it still belongs on this list. Three children's literature bloggers, including BookPage contributor Julie Danielson of Seven Impossible Things, look behind the scenes of some of our favorite stories for kids.
☻ ☻ ☻ ☻ ☻ ☻ ☻ ☻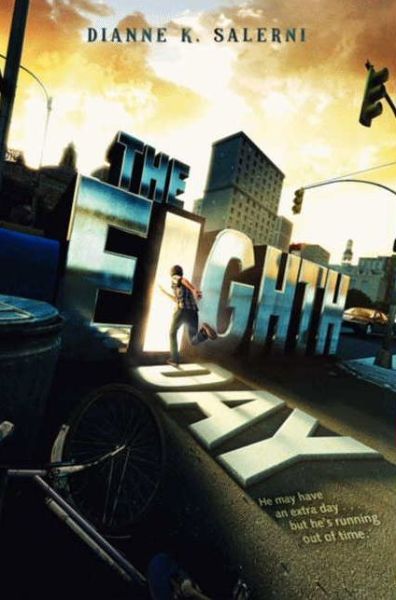 The Eighth Day by Dianne K. Salerni
April 2014 | HarperCollins | Middle grade
Salerni's YA novel, The Caged Graves, was one of our favorite books of 2013. This thrilling fantasy is her middle grade debut and the first in a new series, and it sounds really fun: Jax Aubrey discovers a secret eighth day with roots tracing back to Arthurian legend.
☻ ☻ ☻ ☻ ☻ ☻ ☻ ☻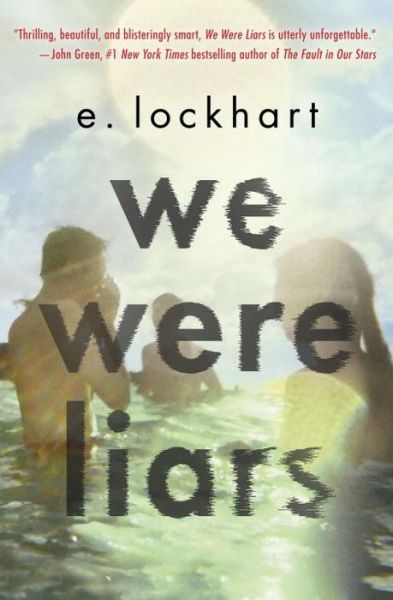 We Were Liars by E. Lockhart
May 2014 | Delacorte | Teen
Lockhart's a National Book Award finalist and Printz Award honoree, and her new book for teens has a raving John Green blurb: "Thrilling, beautiful, and blisteringly smart, We Were Liars is utterly unforgettable." We're sold.
☻ ☻ ☻ ☻ ☻ ☻ ☻ ☻
The Night Gardener by Jonathan Auxier
May 2014 | Amulet | Middle grade
We loved Auxier's 2011 debut, Peter Nimble and His Fantastic Eyes. This new standalone novel is a ghost story that promises to be creepy, mysterious and 100% fun.
☻ ☻ ☻ ☻ ☻ ☻ ☻ ☻
City of Heavenly Fire by Cassandra Clare
May 2014 | Margaret K. McElderry Books | Teen
It's the conclusion to the Mortal Instruments, duh.
☻ ☻ ☻ ☻ ☻ ☻ ☻ ☻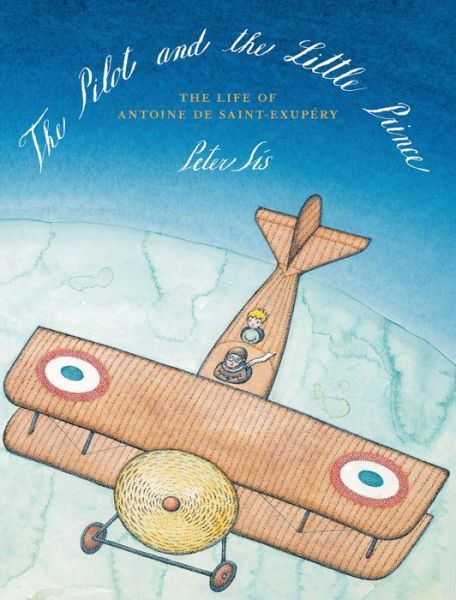 The Pilot and the Little Prince by Peter Sís
May 2014 | FSG | Picture book
Hans Christian Andersen Award winner Sís (The Conference of the Birds) celebrates the life of Antoine de Saint-Exupéry, author of The Little Prince, who loved to fly his plane high above the clouds.
☻ ☻ ☻ ☻ ☻ ☻ ☻ ☻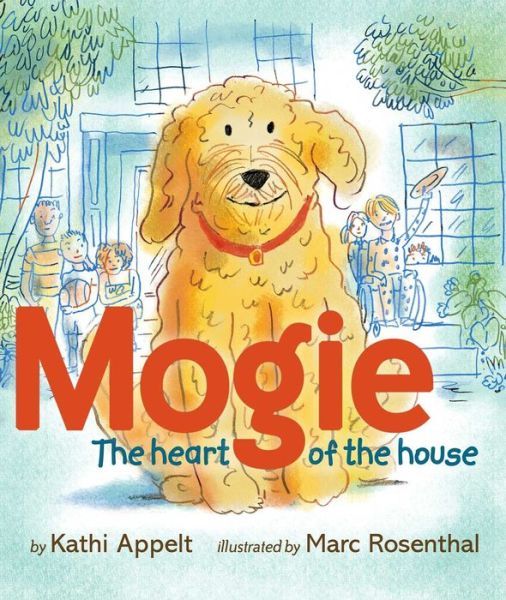 Mogie by Kathi Appelt, illustrated by Marc Rosenthal
June 2014 | Atheneum | Picture book
Appelt (The True Blue Scouts of Sugar Man Swamp) tells the real-life story of Mogie, a Labradoodle with a special talent as a hospital service dog. Prepare to have your heart warmed.
☻ ☻ ☻ ☻ ☻ ☻ ☻ ☻
The Kiss of Deception by Mary E. Pearson
July 2014 | Holt | Teen
Pearson, author of the Jenna Fox Chronicles, kicks off a new series with a fantastical tale of a princess fleeing from an arranged marriage.
☻ ☻ ☻ ☻ ☻ ☻ ☻ ☻
Lair of Dreams by Libba Bray
August 2014 | Little, Brown | Teen
It feels like we've been waiting for Bray's sequel to The Diviners for FOREVER. The long wait is over, and Diviner Evie O'Neill returns as "America's Sweetheart Seer." But not everyone is accepting of Evie's abilities, and then a mysterious killer begins claiming lives . . .
☻ ☻ ☻ ☻ ☻ ☻ ☻ ☻
The Fourteenth Goldfish by Jennifer Holm
August 2014 | Random House | Middle grade
Holm, author of three Newbery Honor Books, asks questions about the bounds of science and immortality in will surely be a thought-provoking read.
☻ ☻ ☻ ☻ ☻ ☻ ☻ ☻
What children's and teen books are you most looking forward to this year?
___
Correction, January 8, 2014:
Wild Things! has been moved from April 2014 to August 2014.
Correction, January 30, 2014:
The Night Gardener is not a sequel. It is a standalone novel.